Be your child's best defense
Childhood immunizations build a wall of protection around kids. They help prevent diseases that can cause serious illnesses, even death. And studies show vaccines are safe. Help your child get this important protection by staying up-to-date with their shots.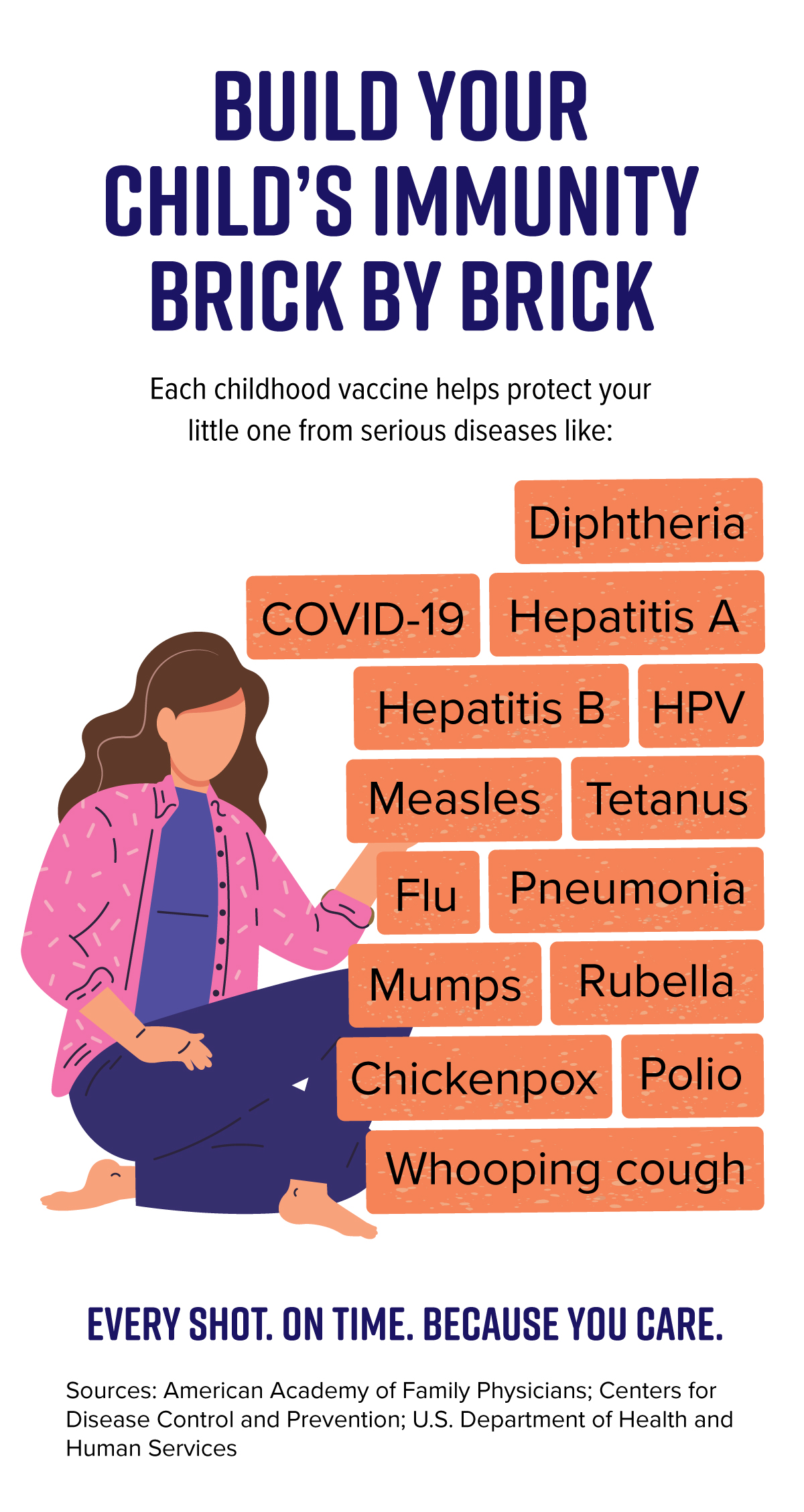 Which vaccines does your child need? Find out.
Reviewed 9/7/2022
Sources